A home is more than four walls. That is why it is important to choose a space that ensures you and your loved ones experience the best of life. So, come home to Uptown Skylla Luxury and Value for Money Apartments/Flats in Zirakpur – the home that cares for your happiness and your health. With state-of-the-art amenities and stunning wellness features, this thoughtfully crafted home is sure to make you and your family incredibly happy and healthy.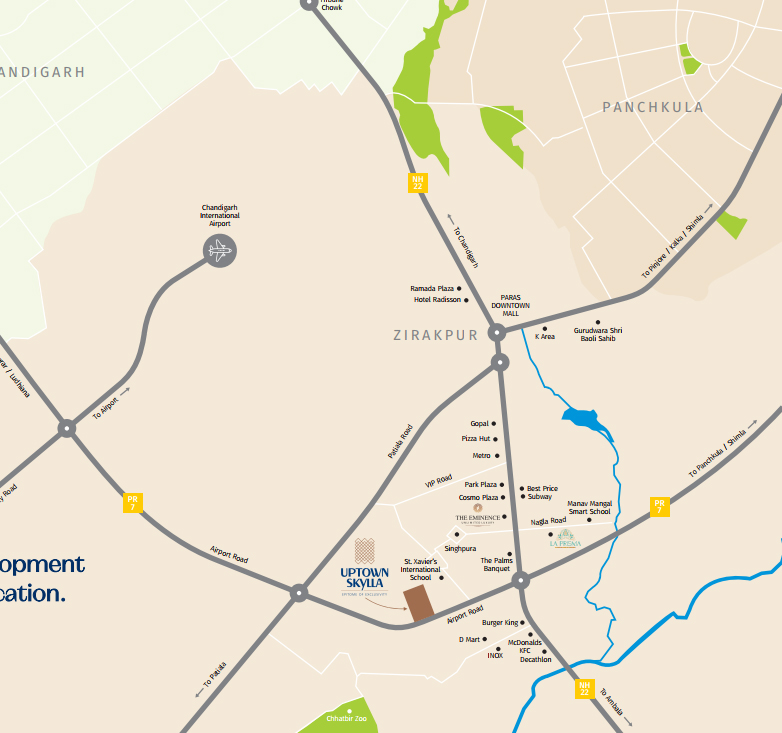 A world class development at a world class Location
Situated in the heart of the city, Uptown Skylla is directly located on PR 7, 200 ft. Airport Road. Here, you can discover many landmarks as the city has plenty to offer for families, working professionals and students. The project conveniently connects you to every modern amenity, including retail to nearby transport hubs. Living in an area that is so close to every facility is just an added advantage that every family would love to enjoy.
An Inimitable neighborhood.
Uptown Skylla benefits from being within walking distance of great lifestyle amenities that are scattered in the vicinity. Being in such a great neighbourhood, you can always drive or walk to commercial plazas, fast food restaurants and eateries. You can feel the buzz and enjoy the convenience of a modern lifestyle right at your doorstep.
It is very important that your abode must be well connected to all the convenient amenities within a short distance. Uptown Skylla's strategic location ensures that your all daily or immediate needs are met at the earliest. Being close to education centres, health care facilities, banks and much more, you are sorted on different aspects of everyday life.